TYM Series 4 Compact Tractor
Now stocking quality TYM Tractors and parts
Small Size, Big Results: The TYM Series 4 Compact Tractors
The compact utility tractors in the Series 4 are tailored to perfection with an eye on dimensions and lift capabilities. With a powerful engine and increased fuel tank capacity, these tractors are perfect for tackling any task.
Whether it's for personal or commercial use, the Series 4 tractors are the ideal companion for the job. 
Explore tractors with relentless performance and productivity through upgraded engine and lifting capacities.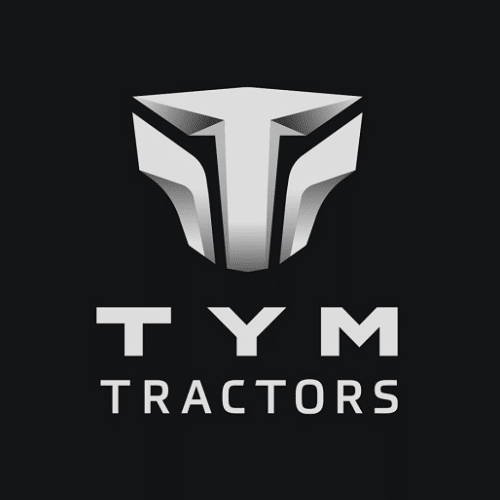 TYM Series 4 Compact Tractors
Balancing power and productivity with maximised manoeuvrability
The Series 4 tractors boast impressive hitch and loader lift capabilities, allowing for seamless transportation of larger loads and connection to bigger implements and attachments. Operators can enjoy a luxurious cabin equipped with joystick controls for loaders and remote valves for rear implements, ensuring comfort and productivity.
These machines are versatile and powerful, designed to tackle a variety of medium to heavy-duty tasks, including efficient farm animal management, land clearing, material transportation for development projects, and large-scale turf care projects. With its winning combination of manoeuvrability and strength, the Series 4 tractors are a reliable choice for any heavy-duty application. 
Equipping you to manage animals efficiently
The versatile TYM compact utility tractors are your ideal partner for all your poultry farm work. It is equipped with powerful lifting capabilities and a premium operator cabin to help you accomplish your tasks efficiently.
Whether you need to dig holes for enclosures, unload feed into troughs, lift and transport hay using bale spears, or clear waste with a back-blade, this tractor can handle it all. With its multi-functional capabilities, it makes it easier for you to build and maintain your chicken coop, barn, or stable. Your farm work just got a whole lot easier with the TYM compact utility tractor. 
Equipped with features to enhance versatility and productivity
Series 4 tractors are designed to meet the demands of modern agriculture. With optimised implement linkages and flexible controls, these tractors are capable of handling a variety of tasks, from ploughing and tilling to planting and harvesting. Whether you're a small farmer or a large-scale operator, Series 4 tractors have the power and versatility to get the job done efficiently and effectively.
One of the standout features of Series 4 tractors is their intuitive console and premium cabin. The console is easy to navigate and provides operators with all the information they need to monitor the tractor's performance and adjust settings as needed. Meanwhile, the cabin is designed with operator comfort in mind, with features like air conditioning, ergonomic seats, and ample storage space.
As a result, operators can work for longer periods without experiencing fatigue, which translates into higher productivity and better quality work.
Overall, Series 4 tractors are an excellent choice for farmers and agricultural workers who need a reliable, efficient, and comfortable tractor to help them tackle a wide range of tasks. With their advanced features and high-quality construction, these tractors are sure to deliver great results in the field, season after season.  
Deutz engines are renowned for their precision German engineering, which results in high power and torque, even at low RPMs. This makes them an ideal choice for those who want to boost productivity while ensuring longer lifespans and high reliability. The engines are designed to cope with demanding conditions, making them a popular choice for farmers and construction workers alike.
The BOSCH electronic hydraulic control system, available on selected TYM Series 4 compact tractors, is another feature that enhances productivity. This system allows for easy control of the attachments and hydraulic functions, such as quick turns, horizontal auto-level, and sensitivity controls.
Meanwhile, comfort suspension seats provide excellent ride quality and minimise fatigue during long hours of operation. The 4-port valve at the rear of the tractor also allows for easy control of implements with different functions, while the sun visor, available on select models, prevents sun glare during daytime operation.
All in all, TYM Series 4 compact tractors provide a range of features and benefits that make them a smart choice for those who require reliable and efficient machinery.
Whether you're a farmer looking to boost productivity, or a construction worker in need of a powerful engine, TYM Series 4 compact tractors are sure to provide the power and flexibility you need to get the job done.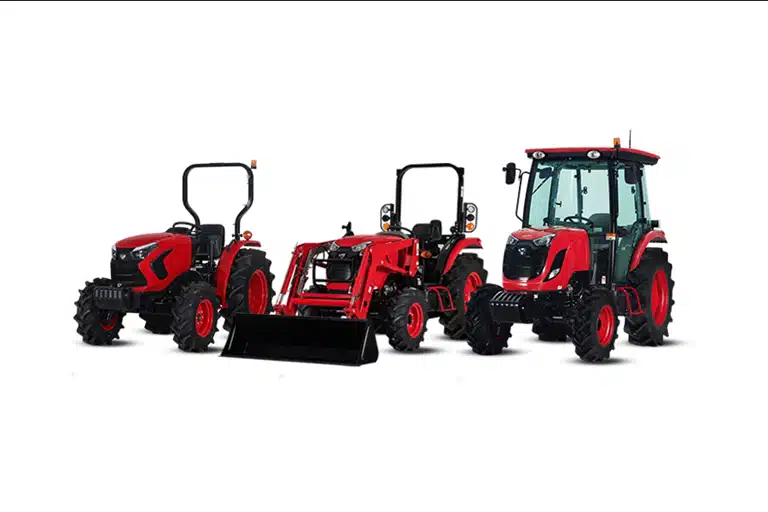 Discover high-performing compact tractors that offer enhanced power and lifting abilities, ideal for tackling challenging tasks in tight areas, all while being budget-friendly. 
T68 Series 4 Compact Tractor 
Engine power –

67 hp

Hitch lift capacity

–

1937 kg

 
The T68 is a compact utility tractor that represents the culmination of TYM's extensive experience in the agricultural equipment industry.
It reflects the company's commitment to combining cutting-edge technology with innovative design to meet the needs of farmers and smallholders. The T68 boasts impressive lifting capabilities and a spacious operator cabin, making it ideal for a range of poultry-related tasks. From digging post holes to unloading feed, lifting hay bales and clearing waste, the T68 provides a versatile and reliable solution for managing poultry farms.
With a TYM compact utility tractor, poultry farmers can work with confidence and efficiency. The T68's powerful engine and robust construction ensure that it can handle even the toughest jobs, while its intuitive controls and ergonomic design make it easy to operate.
Whether you need to build a new chicken coop, maintain an existing one, or transport equipment across your farm, the T68 has the flexibility and adaptability to get the job done. With its low running costs and exceptional durability, the T68 is a wise investment for any farmer looking to maximise their productivity and profitability.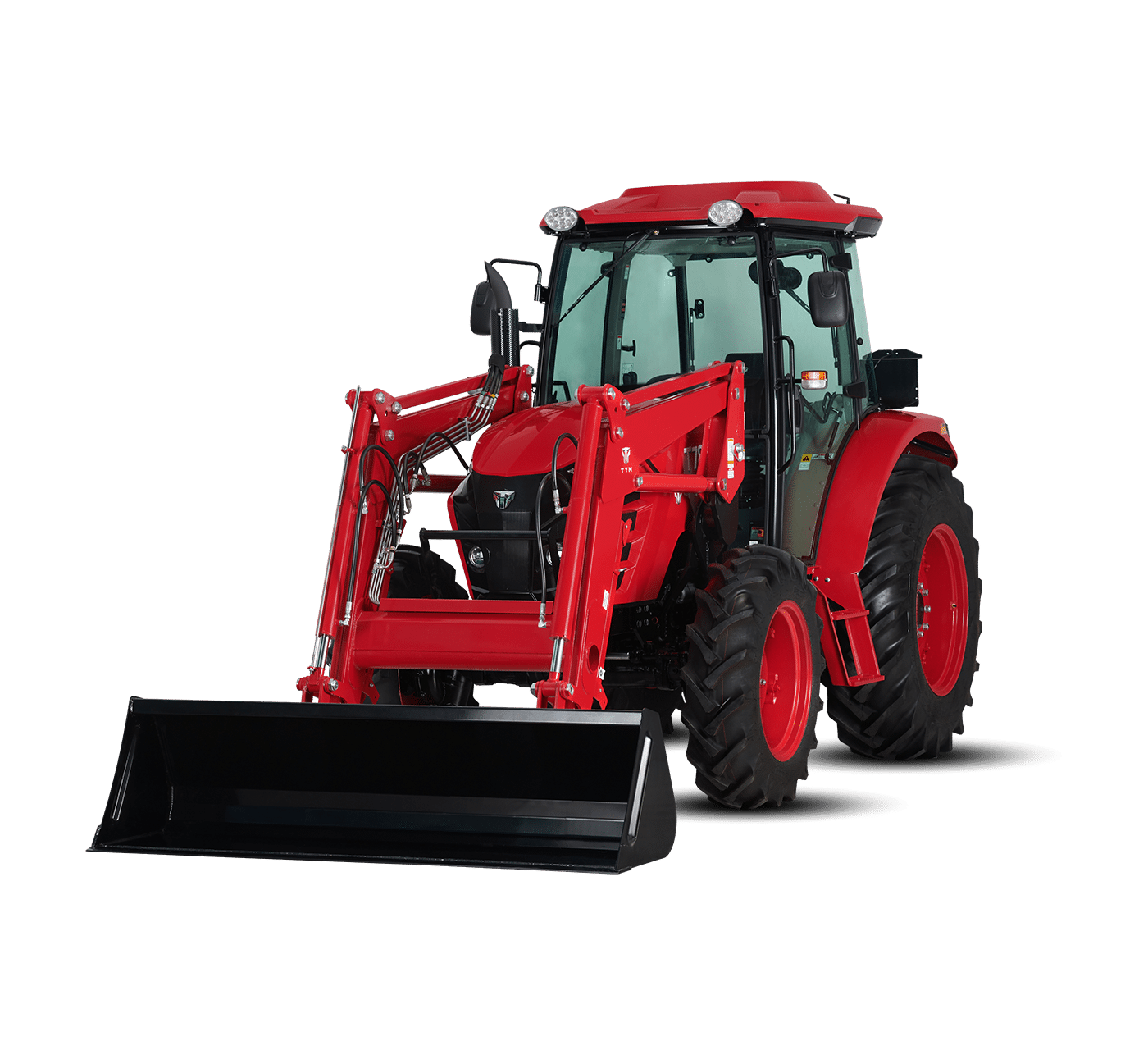 T78 Series 4 Compact Tractor 
Engine power

  –

74 hp

 

Hitch lift capacity

–

2320 kg

 
The T78 compact utility tractor is an excellent investment for any farmer looking to increase their productivity on the farm. With TYM's expertise and years of experience in the industry, the T78 is a reliable and efficient machine that can handle a wide range of tasks on the farm. Its powerful lift capabilities and premium operator cabin make it easy for farmers to accomplish various poultry work, from digging holes to hauling hay.
One of the standout features of the T78 is its versatility. It comes with a range of attachments, including a post-hole digger, front-end loader, bale spear, and back-blade, allowing farmers to use it for various tasks around the farm. The compact size of the tractor also makes it easy to manoeuvre, even in tight spaces.
Additionally, the operator cabin is comfortable and ergonomic, ensuring that farmers can work for extended periods without experiencing any fatigue or discomfort.
Overall, the T78 is an excellent investment for any farmer looking to maximise efficiency and productivity on the farm.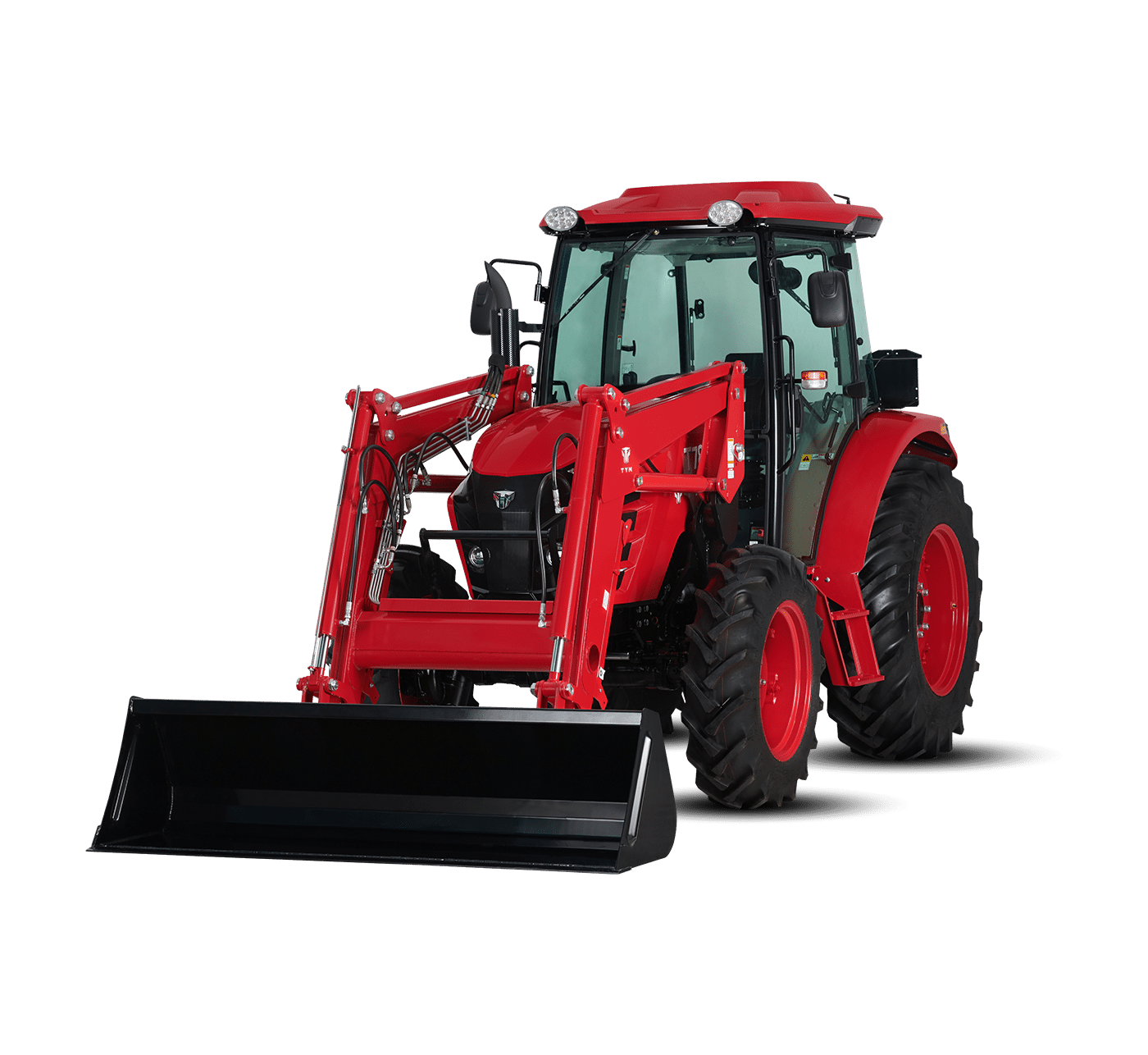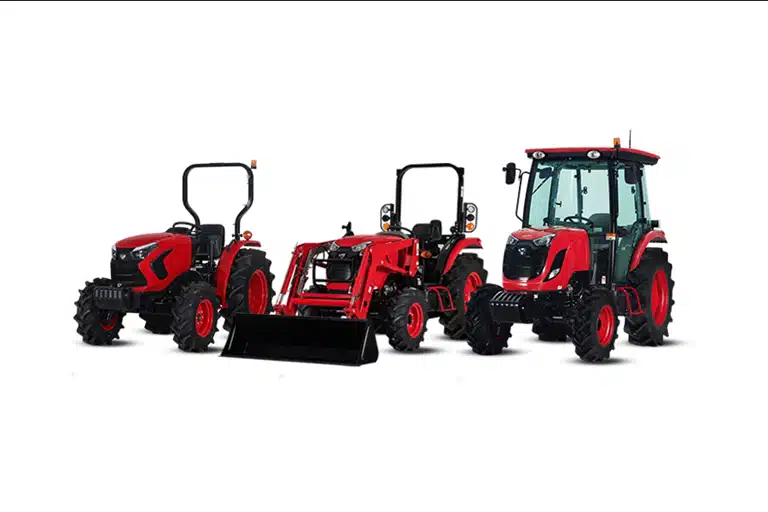 All the right features to get the job done 
Engineered for enhanced productivity and easy manoeuvrability 
The fourth generation of tractors is designed to exude elegance and toughness, with a range of in-cabin controls and features that make the operator's job easier. These tractors are engineered for productivity, with strong cast iron linkages and simple-to-use hydrostatic controls as standard. With excellent clearance both from the ground and overhead, drivers can take on any terrain without difficulty, whether it be in a barn, wooded area under tree cover, or inside greenhouses. The Series 4  tractors are equipped with highly efficient engines, impressive lifting capabilities, and the option of a foldable ROPS or heated cab configuration, making them suitable for light-to-medium duty jobs all year round.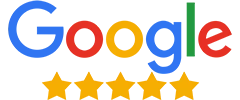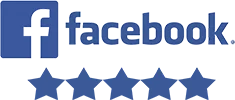 Our Service Guarantee
Penen Agricultural Services pride themselves on their customer service and quality of products. All of our equipment undergoes a thorough safety and mechanical check. You can rest assured that you are receiving quality equipment at the best price and that you'll be looked after Penen Agricultural Services.
Opening Times
Monday to Friday 8 - 5
Saturdays 8.30 - 12

Out-of-hours demos and appointments by arrangement.