Penen Ground Care Services are professional suppliers of new and used lawn mowers, and ground care equipment. Serving the UK. Please get in touch regarding delivery options.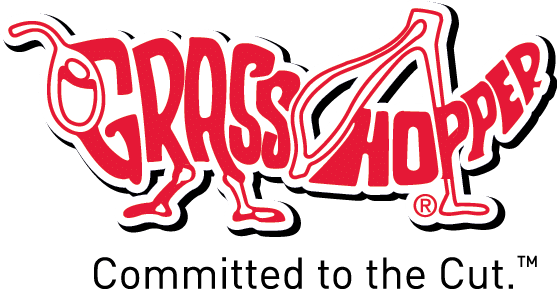 Grasshopper Lawn Mowers
Penen Ground Care Services provide the full range of Grasshopper lawn mowers. We stock a wide variety of both new and used lawn mowers. All our equipment undergoes extensive health and mechanical checks, as well as a deep clean, to give you complete peace of mind. 
 If you require a model which is not listed below, please contact us as we can also source items for you.  
Why choose Grasshopper
Grasshopper mowers are top-end quality products, known for their high quality of cut and reliability. They are also highly acclaimed by customers ranging from large garden estates to commercial contractors. If you are unsure on which model would suit your requirements, please do not hesitate to contact us.  
The Grasshopper Company has been specialising in manufacturing True ZeroTurn riding rotary mowers since 1969 and ensure that every product is engineered for performance, using the highest quality components and heave duty construction.  
Comfort whilst mowing
Increased operator comfort boosts productivity as well as ensuring greater, more precise control of your mower at faster speeds. You can finish faster, leave a manicured finish, and still stay refreshed. Grasshopper lawn mowers are designed to make you operate easier and be less physically demanding, especially whilst cutting intricate landscapes.
Penen Agricultural Services pride themselves on their customer service and quality of products. All of our equipment undergoes a thorough safety and mechanical check. You can rest assured that you are receiving quality equipment at the best price and that you'll be looked after Penen Agricultural Services.