Penen

Ground Care Services: Your One-Stop Shop for High-Quality Lawn Mowers and Equipment.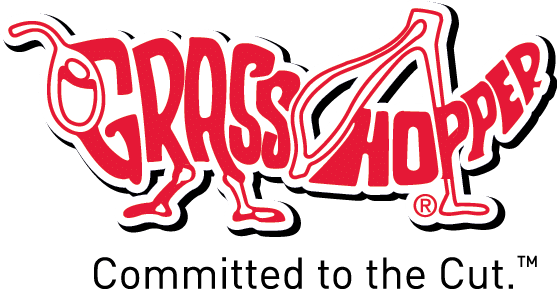 Penen Ground Care Services is a leading provider of high-quality lawn mowers and ground care equipment in the UK. Our range includes both new and used equipment, all of which is designed to meet the needs of professional gardeners and landscapers. We pride ourselves on our commitment to offering the best products and services to our customers, whether they are looking to purchase new equipment or simply need advice on how to maintain their existing machinery.  
Our team of experts are highly trained and knowledgeable about all aspects of ground care and maintenance. We can offer advice on everything from selecting the right mower for your needs to maintaining your equipment to ensure it operates at peak performance. Our delivery options are flexible, and we can work with you to ensure that your equipment is delivered to your location in a timely and cost-effective manner. Whether you are looking for a new mower or simply need some advice on maintaining your existing equipment, Penen Ground Care Services is here to help. Contact us today to learn more about our products and services. 
Grasshopper Lawn Mowers
Penen Ground Care Services is a reputable provider of lawn mowers, offering a comprehensive range of Grasshopper models. Whether you are looking for a brand new or pre-owned lawn mower, we have got you covered. Our selection includes a diverse range of models to cater to different needs and preferences.  
At Penen Ground Care Services, we pride ourselves on our quality assurance standards. All our lawn mowers undergo rigorous health and mechanical checks to ensure they are in optimal condition. Additionally, we conduct a thorough cleaning process to make sure our equipment is hygienic and presentable. Our commitment to providing top-notch service means that you can have peace of mind when choosing our products.
If you require a specific model that is not listed in our selection, we are happy to source it for you. We are dedicated to providing excellent customer service and will go the extra mile to meet your needs. 
Why choose Grasshopper
Grasshopper mowers are renowned for their exceptional quality and performance, making them a top choice for professionals and homeowners alike. With a focus on precision engineering and reliable construction, Grasshopper mowers are designed to deliver a superior cut every time, even in challenging terrain. Whether you are maintaining a large garden estate or managing a commercial property, Grasshopper mowers are built to handle even the toughest jobs with ease.  
The Grasshopper Company are committed to providing our customers with the highest level of service and support. Our knowledgeable team is always on hand to help you find the perfect mower for your needs, and we stand behind every product we sell with a comprehensive warranty and a commitment to quality. From our industry-leading True ZeroTurn technology to our range of reliable and efficient engines, Grasshopper mowers are designed to help you achieve your landscaping goals quickly and easily, so you can spend more time enjoying your outdoor spaces.
Contact us today to learn more about our products and services and experience the Grasshopper difference for yourself. 
Comfort whilst mowing
Investing in a Grasshopper lawn mower can make a significant difference in your lawn care routine. The increased operator comfort provided by Grasshopper mowers not only boosts productivity but also ensures greater control and precision at faster speeds. With a Grasshopper mower, you can finish your lawn care tasks faster, leave a manicured finish, and still feel refreshed and ready for other tasks.  
Grasshopper mowers are designed with operator comfort in mind, making them easier to operate and less physically demanding, even while cutting intricate landscapes. The mowers' ergonomic design reduces strain on the operator's back, arms, and legs. Grasshopper mowers are also equipped with high-quality suspension systems, which absorb shock and vibration, providing a smooth and stable ride. With Grasshopper's advanced features and technology, lawn care enthusiasts can take their yard work to the next level, achieving professional results with minimal effort. 
Our Service Guarantee
Penen Agricultural Services pride themselves on their customer service and quality of products. All of our equipment undergoes a thorough safety and mechanical check. You can rest assured that you are receiving quality equipment at the best price and that you'll be looked after Penen Agricultural Services.
Opening Times
Monday to Friday 8 - 5
Saturdays 8.30 - 12

Out-of-hours demos and appointments by arrangement.