Low noise, no emissions, low vibration and renowned ECHO power
ECHO Battery Lawn Mowers
Our Echo battery lawn mowers offer an unparalleled level of convenience, as they boast longer run times, silent operation, zero emissions, and fast charging times. All of our products are thoughtfully designed to provide you with the utmost ease of use, without compromising on performance.  
We invite you to browse our extensive range of battery-operated lawn mowers, which have been designed to simplify your life. With just the push of a button, you can begin mowing your lawn effortlessly. Our Echo battery lawn mowers are cordless, thus enabling you to access even the furthest and most challenging areas without the need for extension cords.  
We recognise that your time is valuable, and we endeavour to ensure that you are as efficient as possible in completing tasks. Choose Echo for a lawn mowing experience that is both hassle-free and highly effective. 
A note from ECHO on their Garden + range and electric lawn mowers
ECHO Garden+ offers a comprehensive range of tools and equipment that are designed to cater to your every gardening need. With over 75 years of experience in the industry, we understand the importance of having reliable, easy-to-use and lightweight tools to make gardening a breeze. Our Garden+ range of tools are specifically designed to be powerful yet lightweight, making them easy to handle and use for extended periods.  
Whether you're an experienced gardener or just starting out, our range of tools are designed to provide you with the versatility you need to tackle any task. Our hedge trimmers feature a rotatable handle for precision and ease of use, while our mowers come with vertical standing and electronic torque control for added convenience.
At ECHO Garden+, we believe that your outdoor space is a reflection of your passion. Our tools are designed to help you transform your garden into a beautiful and functional space that you can be proud of.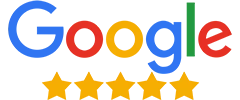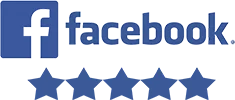 ALL ECHO BATTERY PRODUCTS
Our Service Guarantee
Penen Agricultural Services pride themselves on their customer service and quality of products. All of our equipment undergoes a thorough safety and mechanical check. You can rest assured that you are receiving quality equipment at the best price and that you'll be looked after Penen Agricultural Services.
Opening Times
Monday to Friday 8 - 5
Saturdays 8.30 - 12

Out-of-hours demos and appointments by arrangement.