Low noise, no emissions, low vibration and renowned ECHO power
ECHO Battery Lawn Mowers
 

 

Offering new levels of convenience with our Echo battery lawn mowers; longer run times, silent operation, zero emissions, and fast charging times. All our products are designed to give you the easiest experience possible, without sacrificing on performance. 

 

Have a look at our extensive range of battery-operated lawn mowers, designed to make your life easier. All you need to do is hit the button and you are ready to start mowing.  Our Echo battery lawn mowers are cable free, ensuring you can reach those far and difficult corners without the need of extension cords. We understand that your time is precious, and we want you to be as effective as possible at completing jobs.  
A note from ECHO on their Garden + range and electric lawn mowers
Your space. Your passion. Your transformation. ECHO Garden+ gives you the tools you need to transform your outdoor space into something wonderful. Created with the experience of over 75 years in the industry, Garden+ tools are the lightest weight in our product line up, whilst being easy to use and powerful. Designed to feel instinctive and comfortable in your hands, features like the rotatable handle on the DHC-310 hedge trimmer provide unrivaled ease of use and precision. Mowers that feature vertical standing and even electronic torque control offer extreme convenience and comfort whilst working. Adapt to any task with a tool for every need. So, whether you're trimming, cutting, pruning or mowing, just connect, power on and transform.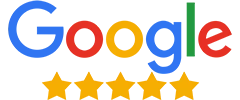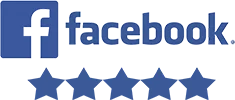 ALL ECHO BATTERY PRODUCTS
Penen Agricultural Services pride themselves on their customer service and quality of products. All of our equipment undergoes a thorough safety and mechanical check. You can rest assured that you are receiving quality equipment at the best price and that you'll be looked after Penen Agricultural Services.