Low noise, no emissions, low vibration and renowned ECHO power
Cordless battery chain saws you can depend on
Echo battery chain saws are a reliable and efficient option for users who require the performance of a petrol chainsaw without the harmful emissions. Our battery chainsaws are designed to meet the same professional standards as their petrol counterparts, delivering a powerful cutting experience. Moreover, they produce no emissions, making them environmentally friendly and ideal for use in noise-sensitive areas.  
We offer a variety of chainsaws that cater to different needs- whether you are a farmer, domestic user or a professional tradesman, we have the perfect chainsaw for you. Our chainsaws are ergonomically designed to reduce vibration and noise, making them easy to use for extended periods. Additionally, our battery-operated chainsaws are low-maintenance, providing users with a hassle-free experience.
Our commitment to quality and customer satisfaction is reflected in our products, which are built to last and provide reliable performance. 
A note from ECHO on their battery Chain saws
At ECHO, our commitment to our customers is unparalleled. We understand that for professionals, time is money, which is why we continually strive to improve our tools and equipment to maximise productivity. Our range of chain saws is designed with the professional in mind, with lightweight and ergonomic models that do not compromise on power. Whether you need a smaller saw for farming or a high-powered model for tree felling, we have the right tool for the job.
We take pride in the quality of our products and the trust our customers place in us. That's why we only use high-grade materials and the latest technology to ensure that our chain saws are reliable and durable. Our team of engineers and designers are dedicated to creating tools that not only meet, but exceed, the expectations of professionals. With an ECHO chain saw, you can be confident that you're using a professional-grade tool that's made to last.
Let us help you maximise your productivity and achieve your goals with our range of quality chain saws.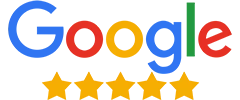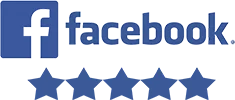 ALL ECHO BATTERY PRODUCTS
Our Service Guarantee
Penen Agricultural Services pride themselves on their customer service and quality of products. All of our equipment undergoes a thorough safety and mechanical check. You can rest assured that you are receiving quality equipment at the best price and that you'll be looked after Penen Agricultural Services.
Opening Times
Monday to Friday 8 - 5
Saturdays 8.30 - 12

Out-of-hours demos and appointments by arrangement.