Penen Ground Care Services: The Leading Provider of Premium Lawn Mowers and Ground Care Equipment in the UK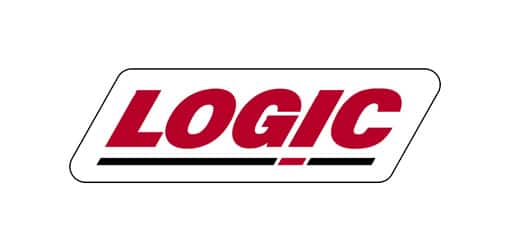 Penen Ground Care Services specialises in providing premium lawn mowers and ground care equipment, including both new and pre-owned models, to clients across the United Kingdom. We are committed to delivering excellence in every aspect of our business, from top-tier products to exceptional customer service. For information on our extensive delivery options, please do not hesitate to contact us. 
LOGIC lawn mowers we stock
Logic Lawn Mowers
Penen Ground Care Services is your one-stop-shop for all your lawn mowing needs. We provide an extensive range of Logic lawn mowers, suitable for both domestic and commercial use. Whether you're looking for a new or used lawn mower, we have it all.  
We take pride in offering our customers only the highest quality equipment. Before we sell any used lawn mowers, we conduct rigorous health and mechanical checks to ensure their reliability and performance. Our team also carries out a thorough clean of all equipment to ensure it is in pristine condition when it reaches our customers. In the unlikely event that we do not stock the model you require, our team is more than happy to source it for you. Choose Penen Ground Care Services for all your lawn mowing needs and experience unparalleled customer service. 
Why you should choose Logic
Logic is a leading manufacturer of top-tier agricultural equipment, catering to the needs of farmers for over four decades. Founded in the 1970s, the company prides itself on designing equipment that is reliable, robust and long-lasting, specifically tailored to meet the unique demands of the farming community.  
At Logic, we understand that farmers place a premium on dependable equipment that can withstand the rigors of their daily operations. As such, our products are engineered to meet the highest standards of quality and durability, earning us the trust and loyalty of farmers who seek the very best in agricultural equipment.  
Our range of lawn mowers is no exception, renowned for their superior craftsmanship, durability, and efficiency. Our products are meticulously manufactured in the UK using only premium-grade materials, ensuring that our customers can rely on the longevity and resilience of our equipment. With Logic, farmers can have the confidence and peace of mind that they are investing in the very best in the market. 
TOP QUALITIES FOR LOGIC LAWN MOWERS
Improve grass quality
Keep weeds under control
Rougher ground can also be transformed into useful grazing areas
Exceptional build quality
MFT & MFP flail mowers ideal for cutting rougher and heavier material
TRM rotary mowers ideal for topping large areas of grass quickly
Our Service Guarantee
Penen Agricultural Services pride themselves on their customer service and quality of products. All of our equipment undergoes a thorough safety and mechanical check. You can rest assured that you are receiving quality equipment at the best price and that you'll be looked after Penen Agricultural Services.
Opening Times
Monday to Friday 8 - 5
Saturdays 8.30 - 12

Out-of-hours demos and appointments by arrangement.