Low noise, no emissions, low vibration and renowned ECHO power
ALL ECHO BATTERY PRODUCTS
Why you need Echo battery products
Leveraging our decades-long acumen and proficiency, we have meticulously crafted our echo battery products with optimal efficacy in mind. Our products are engineered to operate with utmost silence, minimal vibration, zero emissions, featherlike weight and unparalleled sturdiness.  
Echo cordless battery products boast an impressive array of features, including their unyielding build quality, enduring battery life, swift charging times and top-notch brushless motors that require no maintenance. Our batteries can be fully charged within a matter of 30 minutes and are designed to be seamlessly compatible with a multitude of Echo battery products. 
Echo battery products we stock
At present, we are pleased to present an extensive selection of battery-operated Echo lawn mowers and chain saws readily available for purchase. Our Echo battery lawn mowers provide unparalleled convenience with their extended run times, noiseless operation, zero emissions, and swift charging capabilities.
Similarly, our Echo battery chain saws match the professional standards of their petrol counterparts while offering the added benefits of minimal vibration, zero emissions, and a noise level that meets the requirements of noise-sensitive environments.  
Additionally, we supply all Echo battery-operated products for your convenience.
We invite you to contact us today to place your order and experience the superior performance of our Echo range. 
ECHO Battery Products – Ultimate Battery Performance
Undoubtedly, battery-powered tools are alluring, but are they capable of delivering the power and performance that professionals demand? Our answer is an unequivocal yes when it comes to ECHO cordless tools. ECHO crafts only professional-grade equipment, driven by our DNA to meet rigorous standards. Our passion and expertise, accumulated over 70 years, have culminated in a range of potent battery products that match the same professional standards as their petrol-powered counterparts.  
Our cordless tools feature lightweight, sturdy construction, accompanied by long-lasting, rapidly charging batteries and top-notch, maintenance-free brushless motors across the board, ensuring consistent professional performance. With charging times as low as 30 minutes and full compatibility across multiple tools, ECHO offers the most convenient solution to meet your workload requirements.  
Whether you're mowing the lawn, pruning, hedge trimming, clearing debris, or operating the chainsaw, you can rely on the steadfast power of our tools, no matter how arduous your workload may be.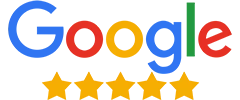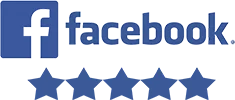 Our Service Guarantee
Penen Agricultural Services pride themselves on their customer service and quality of products. All of our equipment undergoes a thorough safety and mechanical check. You can rest assured that you are receiving quality equipment at the best price and that you'll be looked after Penen Agricultural Services.
Opening Times
Monday to Friday 8 - 5
Saturdays 8.30 - 12

Out-of-hours demos and appointments by arrangement.