TYM compact tractors guide
A guide to TYM compact tractors and their many uses on the farm and beyond
 If you are in the market for a compact tractor, then the TYM compact tractor range is definitely worth considering. These tractors offer excellent performance, agility, and range, making them a popular choice among farmers and landowners.  
With horsepower ranging from 25 to 74 hp and a weight of 1,500 to 6,000 lbs (680-2720 kg), there is a TYM compact tractor to suit a wide range of needs.  
One of the standout features of the TYM compact tractors is their versatility. Whether you are looking to mow grass, plough fields, or haul materials, these tractors are up to the task.  
They offer the perfect balance of power and agility, allowing you to navigate tight spaces with ease. And despite their impressive capabilities, TYM compact tractors will not take up too much space on your property.  
Overall, if you are looking for a reliable and efficient compact tractor, you cannot go wrong with a TYM. 
Continue reading to explore the line of TYM compact tractors and how they can be the perfect fit for everyone!

Series 1 Sub-compact tractors 
The TYM Series 1 tractor is a reliable and efficient option for those looking for a sub-compact tractor. It has all the necessary features to perform routine tasks and small jobs. Whether you are a homesteader, landscaper or serious gardener, this versatile machine can handle a variety of jobs with ease.  
The tractor's compact size makes it easy to manoeuvre and navigate around obstacles, making it ideal for lawn work and gardening. Its power output is impressive for its size, the series 1 Sub-compact tractors have a hp ranging from 19-24.7! Ensuring that even the toughest jobs can be completed quickly and efficiently.  
The TYM Series 1 is also equipped with standard features such as a three-point hitch and rear PTO, making it an excellent choice for those who need to use various attachments. The Sub-compact tractors Hitch lift capacity ranges from 499-696kg 
Overall, this tractor is an affordable and reliable option for anyone looking to invest in a high-quality sub-compact tractor. 

Series 2 TYM Compact Tractors
The Series 2 TYM compact tractors offer impressive power and lifting capacity, despite their compact size. Equipped with a variety of attachments, these TYM tractors are capable of handling both routine and challenging tasks.  
Their high horsepower and lifting capacity make them an ideal choice for demanding applications, while their compact frame ensures optimal manoeuvrability in tight spaces. Whether you are working in a greenhouse or warehouse, these tractors are designed to deliver outstanding performance without sacrificing efficiency or convenience. 
TYM tractors are industry leaders in compact tractor technology, and their Series 2 models are no exception. With their powerful engines that have hp ranging from 24-48.3 and efficient designs, these tractors are capable of handling even the toughest jobs with ease.  
One of the key advantages of these tractors is their versatility. They come equipped with a range of attachments, including front loaders and backhoes, which make them ideal for a wide variety of tasks.  The hitch lifts capacity ranges from 1197 – 1500 kg! 
With their rugged build quality and advanced features, TYM Series 2 compact tractors are the perfect choice for anyone who needs a reliable and powerful machine for their work. 

Series 3 TYM compact tractors bring agility and strength 
If you are in the market for a compact tractor that can handle tough jobs in tight spaces, the TYM Series 3 tractors may be just what you need. 
The Series 3 tractors have been specifically engineered to tackle challenging tasks even in confined spaces. These tractors are built to withstand tough conditions while maintaining their compact and durable design that ensures consistent efficiency.  
Their reduced height and exceptional manoeuvrability make them the perfect choice for tasks in areas with low ceilings. Whether you are growing crops, building structures, clearing pathways during winter, or making your property look its best, the Series 3 tractors are the ideal solution for a successful outcome. 
These high-performance machines pack a lot of power with a hp ranging from 46.6-58 and an impressive lift capacity into a compact design, the series 3 has a hitch lift capacity of 1500-1733 kg making them perfect for a variety of tasks.  
What is more, the TYM Series 3 tractors are built to last. With durable materials and quality construction, these machines are designed to withstand heavy use. And with regular maintenance and care, they can provide reliable service for years to come.  
So, if you are looking for a versatile, dependable tractor that can handle all kinds of jobs, be sure to check out the Series 3 models today. 

Series 4 TYM compact tractors demonstrate upgraded performance 
The Series 4 Compact Utility Tractors are a reliable and efficient solution for those looking for a powerful and manoeuvrable tractor.  
These TYM compact tractors are perfect for commercial-scale challenges and offer an unparalleled combination of power and manoeuvrability. The series 4 compact utility tractors pack a punch with a hp of 67-74, they have the power to tackle any working task.  
They are equipped with innovative features, such as enhanced lift capacity of 1937kg-2320kg and larger fuel tanks, that make them an incredibly practical choice for a variety of tasks.  
Moreover, the Series 4 Compact Utility Tractors are easy to operate and maintain, making them a popular option for farmers and landscapers alike.  
The user-friendly controls and ergonomic design ensure a comfortable and safe ride, even during long working hours. Additionally, the tractors are built with durable materials and high-quality components, ensuring their longevity and reliability.  
Overall, the Series 4 Compact Utility Tractors are an excellent investment for those seeking a versatile and dependable tractor that can handle any challenge. 

TYM compact tractors built to tackle both big and small tasks 
After gaining knowledge on the TYM compact tractor collection, you now possess the necessary information to make a well-informed decision regarding which model would best serve your specific requirements.  
The TYM smaller frames excel in manoeuvrability while also offering an impressive amount of horsepower, making them ideal for handling heavy-duty tasks typically reserved for utility tractors.  
These tractors are designed to perform at a high level and their size ensures compatibility with a wide range of attachments, providing a comprehensive solution for all your farming and handling needs. Whether you are starting a homestead or operating an industrial business, TYM compact tractors are a reliable choice.
If you would like further help in discovering the best TYM compact tractor for you, we are always happy to help!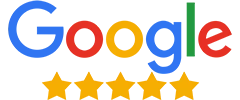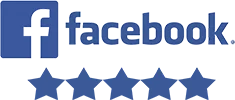 Our Service Guarantee
Penen Agricultural Services pride themselves on their customer service and quality of products. All of our equipment undergoes a thorough safety and mechanical check. You can rest assured that you are receiving quality equipment at the best price and that you'll be looked after Penen Agricultural Services.
Opening Times
Monday to Friday 8 - 5
Saturdays 8.30 - 12

Out-of-hours demos and appointments by arrangement.