Now stocking premium Snapper mowers and lawn tractors 
Snapper mowers in Devon and Cornwall
For over seven decades, Snapper has been catering to the needs of countless customers seeking reliable outdoor power equipment. They have come a long way since introducing their industry-first self-propelled rotary lawn mower, with new products now including a comprehensive range of lithium-ion battery-powered options. Whether you're a first-time home buyer or a seasoned professional in the landscaping industry, Snapper has got you covered. Their products are designed to ensure effortless and efficient completion of all your outdoor tasks. With a long-standing legacy of quality and reliability dating back to 1951, it's no wonder customers continue to trust Snapper for their outdoor power equipment needs.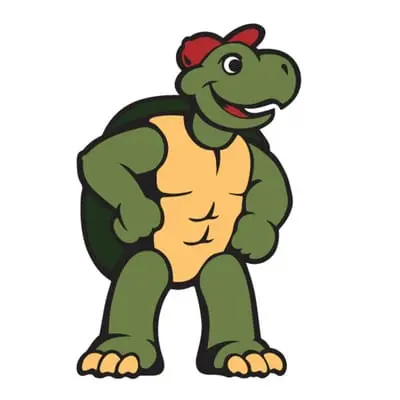 Serious expert support
At Penen Services, we understand that finding the right lawn mower can be overwhelming, especially with the variety of models and features available on the market.
That's why our team of experts is here to help you make an informed decision and select the Snapper lawn mower that best suits your needs. Our staff is knowledgeable about Snapper lawn mowers and can guide you through the different options, from push mowers to riding mowers, and everything in between.  
We take the time to understand your specific requirements, such as the size of your lawn, the terrain, and any obstacles that may affect your mowing experience. Our goal is to ensure that you get the most out of your Snapper lawn mower and achieve a healthy, well-manicured lawn. So, whether you're a homeowner looking for a reliable lawn mower for your garden or a professional landscaper seeking a powerful tool for your business, Penen Services is here to help.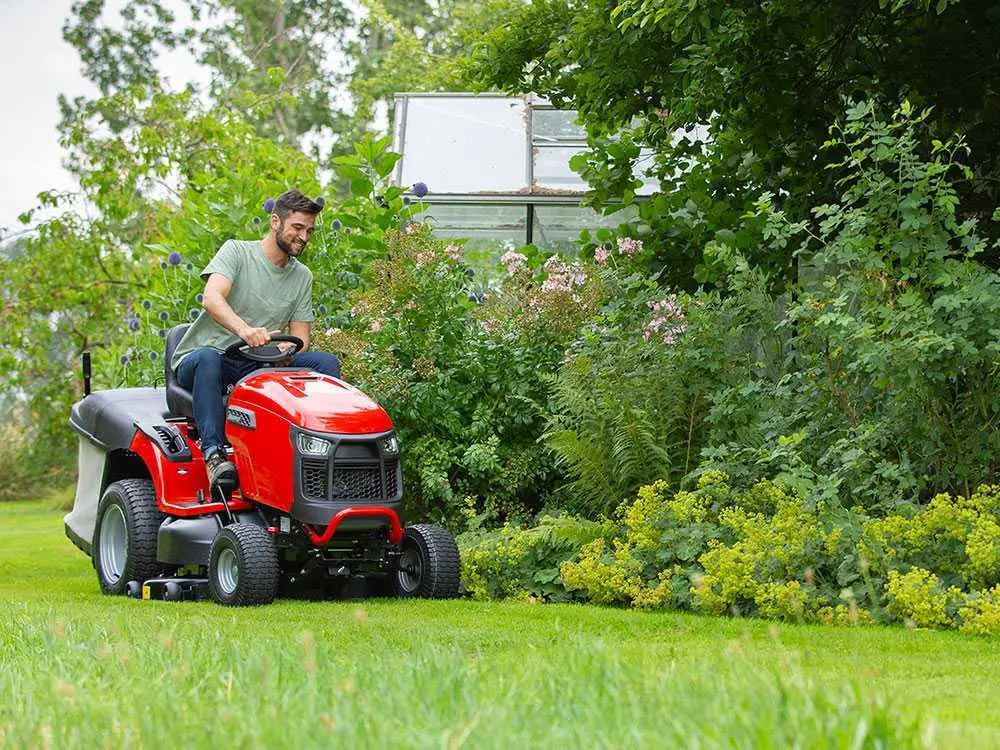 XD Battery Snapper Lawn Mowers
The XD battery-powered snapper lawn mowers are designed to provide long-lasting performance that can tackle even the toughest of lawns. With a robust steel deck, high rear wheels and a single lever-operated height of cut adjustment, these mowers are built to withstand the rigours of regular use. Whether you're mowing a small suburban lawn or a larger rural property, the XD range has the power and durability to get the job done.  
One of the standout features of the XD Snapper lawn mowers is their 3-in-1 convertibility, which allows for bagging, rear discharge and side discharge. This means that you can choose the best option for your particular lawn and the conditions on the day, providing flexibility and convenience. The Briggs and Stratton Lithium-Ion 82 Volt Max* Battery is also a key selling point, as it provides a reliable and long-lasting power source that won't let you down. With compact vertical storage capability, the XD Snapper lawn mower can be easily stored in tight spaces, making them ideal for those with limited storage space.  
Overall, if you're in the market for a reliable, durable and powerful lawn mower, the XD range is definitely worth considering. With a range of features designed to make your life easier. 
Smart and efficient  
Load sensing technology allows for a more efficient and optimised cutting experience.  
This technology works by detecting the grass-cutting conditions and automatically delivering the power needed for the cutting environment. By doing so, this feature can help extend the runtime of your lawn mower, saving you time and money. The load-sensing technology is particularly useful for those who have varying grass-cutting conditions, such as thick patches or uneven terrain. In these situations, the mower will automatically adjust its power output to ensure the optimal cutting speed and efficiency is achieved.  
Additionally, this feature can also help reduce wear and tear on the mower's engine, resulting in a longer lifespan for your machine. Overall, load-sensing technology is a valuable addition to any lawn mower and can greatly enhance the user's experience.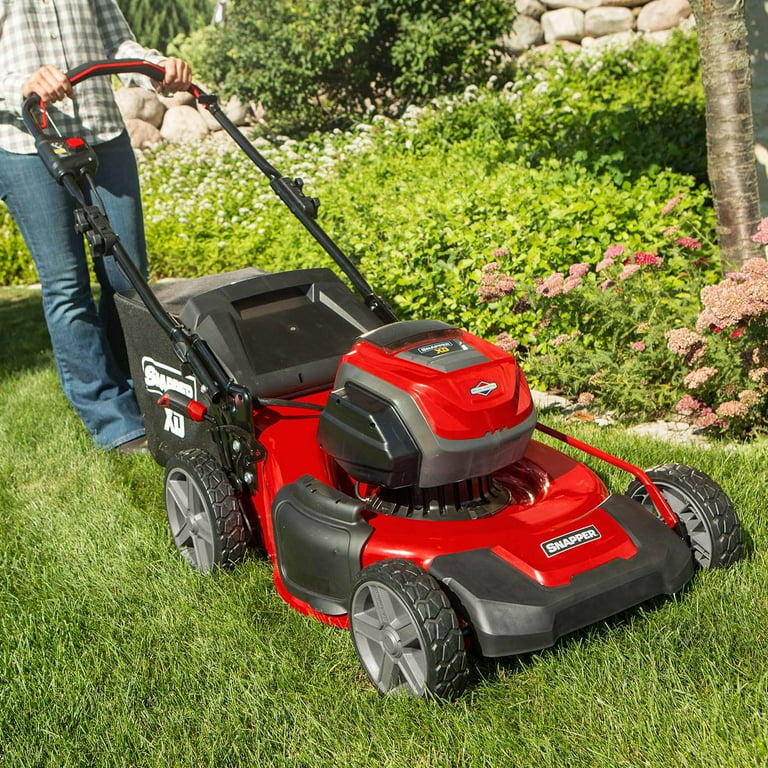 All about ergonomics  
Over moulded rubber handles provide an ergonomic grip and comfort for the operator. It also includes easy-to-reach touch points, including push button start. 
Brushless motor technology 
A long life 1000- or 1200-watt high efficiency and reliability you need to mow your lawn for years to come.   
Easy storage  
Compact easy vertical storage allows you to store your mower in tight spaces in your garage or shed. 
RPX  Snapper Lawn tractors with Collector 
The RPX tractor is a popular choice for homeowners who are looking for a reliable and comfortable ride while mowing their lawns. Its Tuff-Torq hydrostatic transmission allows for a smooth and quiet operation, ensuring a pleasant experience for the user. This, combined with its high comfort and ergonomic seating, makes the RPX an excellent option for those who want to ensure their lawn mowing experience is as comfortable as possible.  
In terms of functionality, the RPX Snapper lawn mower is fully equipped with a dashboard that includes time and fuel meters, cruise control and maintenance reminders. These features make it easy for homeowners to keep track of their lawn mowing tasks, ensuring that they are always up to date with their maintenance needs. Powered by reliable Briggs & Stratton engines, the RPX tractor is a hardworking machine that is easy to use and will leave your lawn looking great.  
Overall, the RPX tractor is a great investment for homeowners who are looking for a reliable and comfortable lawn-mowing experience.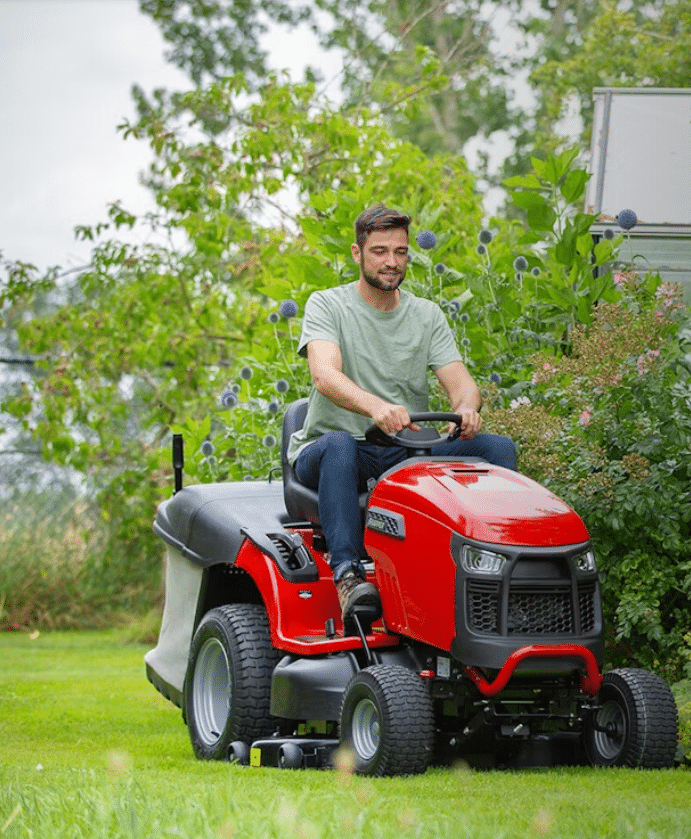 Outstanding durability  
The RPX is a robust, reliable mower that is built to withstand tough conditions. Its durable pivoting cast-iron front axle and front wheel ball bearings create an incredibly durable turning system, allowing the mower to navigate uneven terrain with ease. Whether you are mowing a large lawn or a small garden, the RPX can handle it all, thanks to its sturdy construction and high-quality components.  
One of the key benefits of the RPX's front axle system is its ability to absorb shock and reduce vibration. This means that even if you are mowing over rough or bumpy ground, you will not feel the effects in your hands or arms. It is a small but important detail that makes a big difference when you are spending hours behind the mower.  
The steel front bumper is an essential addition to tractors that may encounter rough terrain and obstacles during their operations. The bumper is designed to withstand impacts and protect the front end of the tractor from damage. It is made from high-quality steel that is durable and able to withstand the demands of heavy-duty use.  
The bumper also enhances the overall appearance of the tractor, giving it a more aggressive and rugged look. It is capable of handling various attachments, such as ploughs and cultivators, making it a versatile addition to the tractor. With the steel front bumper, farmers and agricultural workers can rest assured that their tractors are protected from potential damage and will be able to handle any challenge that comes their way. 
The suspension system on a vehicle is crucial for providing a comfortable ride, and the same is true for lawnmowers. The suspension system on modern lawnmowers consists of front and rear springs, which work together to deliver the smoothest possible driving experience. The springs are designed to absorb any bumps or vibrations that may be encountered during use, making for a much more comfortable ride.  
One of the main benefits of the suspension system is that it can improve operator comfort by up to 25%, depending on the conditions of the lawn. This means that operators are less likely to experience fatigue or discomfort during long periods of use, which can help to increase productivity and reduce the risk of injury. Additionally, a smoother ride can also help to reduce wear and tear on the machine, which can improve its longevity and reduce maintenance costs over time.  
Ergonomic dashboard  
The RPX Snapper lawn mower comes fully loaded with a dashboard that has a range of convenient features including time and fuel meters, cruise control, and maintenance reminders. These features are designed to simplify lawn mowing tasks for homeowners, allowing them to stay on top of their maintenance needs without any hassle. With the RPX lawn mower, homeowners can rest assured that their lawn is always in good hands. 
Now that you have familiarised yourself with the features and benefits of Snapper lawn mowers, you are equipped to make a choice based on your individual needs.
Should you need any additional guidance in determining the ideal model for your purposes, please don't hesitate to reach out to us. We're always here to assist you in making the most informed decision for your lawn maintenance needs.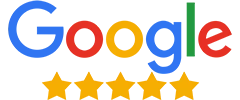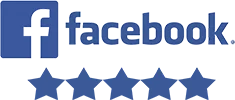 Our Service Guarantee
Penen Agricultural Services pride themselves on their customer service and quality of products. All of our equipment undergoes a thorough safety and mechanical check. You can rest assured that you are receiving quality equipment at the best price and that you'll be looked after Penen Agricultural Services.
Opening Times
Monday to Friday 8 - 5
Saturdays 8.30 - 12

Out-of-hours demos and appointments by arrangement.