Meet the Series 4 TYM Tractors
Meet the Series 4 TYM Tractors: compact utility tractor line-up
Embracing change is often a daunting prospect, but at TYM, we have learnt that it can lead to exciting transformations. Our recent merger with Branson Tractors (Kukje Machinery) has brought forth significant positive changes for our company. The merger has not only shaped our history but also expanded the TYM tractor lineup, presenting a broader range of tractors to customers around the globe.  
With this expansion, we can now cater to a wider range of customers with varying needs and preferences. The merger has allowed us to leverage our strengths and resources to create a more efficient and effective company. We have combined our expertise in tractor manufacturing, engineering, and distribution to create a stronger TYM.  
We are now better equipped to compete in the global market, and we are excited about the future. Our goal is to continue to innovate and provide our customers with high-quality tractors that are reliable, versatile, and easy to use. We believe that this merger is just the beginning of many great things to come for TYM and our customers. 
If you're in the market for a reliable and versatile tractor, look no further than the Series 4 TYM tractors. These compact utility tractors are designed to handle a variety of tasks with ease. Whether you need to mow your lawn, move soil, or clear away debris, the Series 4 tractors are up to the challenge. One of the standout features of these tractors is their compact size.  
They are designed to be agile and manoeuvrable, making them ideal for use in tight spaces. Despite their small frame, however, they pack a powerful punch. With their heavy-duty engines and durable components, they can handle even the toughest jobs. Additionally, they offer a variety of attachments, including loaders and backhoes, which can further expand their capabilities.  
Overall, the Series 4 TYM tractors are a reliable and efficient option for anyone in need of a compact utility tractor.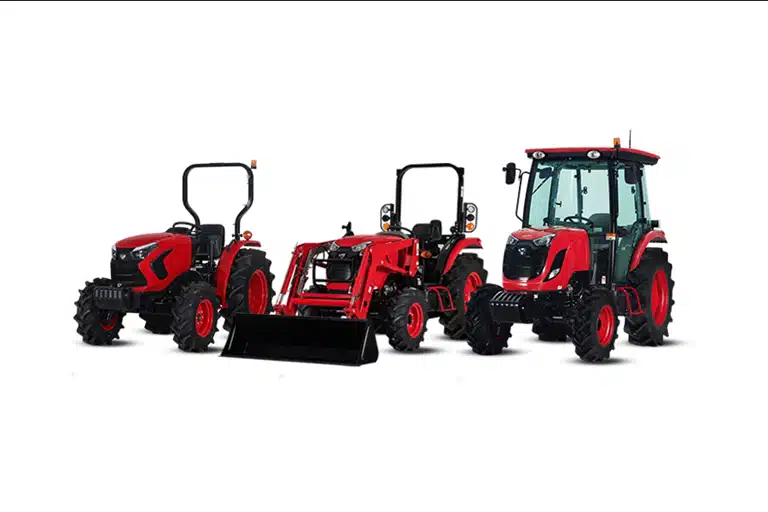 Meet the Series 3 TYM Compact Tractors
Explore tractors with upgraded power output and lift capabilities, all while maintaining maximum manoeuvrability with a compact frame.  
T68
Series 4, Compact Utility Tractor
Engine power –

67 hp

 

Hitch lift capacity –

1937 kg

 
Agriculture has been a vital sector in the UK economy for centuries. Farmers rely on advanced equipment to ensure that their farm operations run smoothly. The T68 is a prime example of such equipment.
This compact utility tractor is the perfect solution for farmers who want to maximise their productivity while minimising their costs. With its powerful engine, durable design, and easy-to-use features, the T68 is a reliable and efficient machine that can help you get the job done with minimal downtime.
The T68 is designed with the modern farmer in mind. It is equipped with features that make it easy to operate, such as an ergonomic operator cabin and intuitive controls. The front-end loader is capable of lifting heavy loads with ease, while the bale spear can handle large amounts of hay. The post-hole digger can be used to build enclosures and the back-blade can be used to clear waste.
Overall, the T68 is a versatile machine that can be used to accomplish a variety of tasks on the farm. Its durability and reliability make it an ideal choice for farmers who want to get the most out of their investment.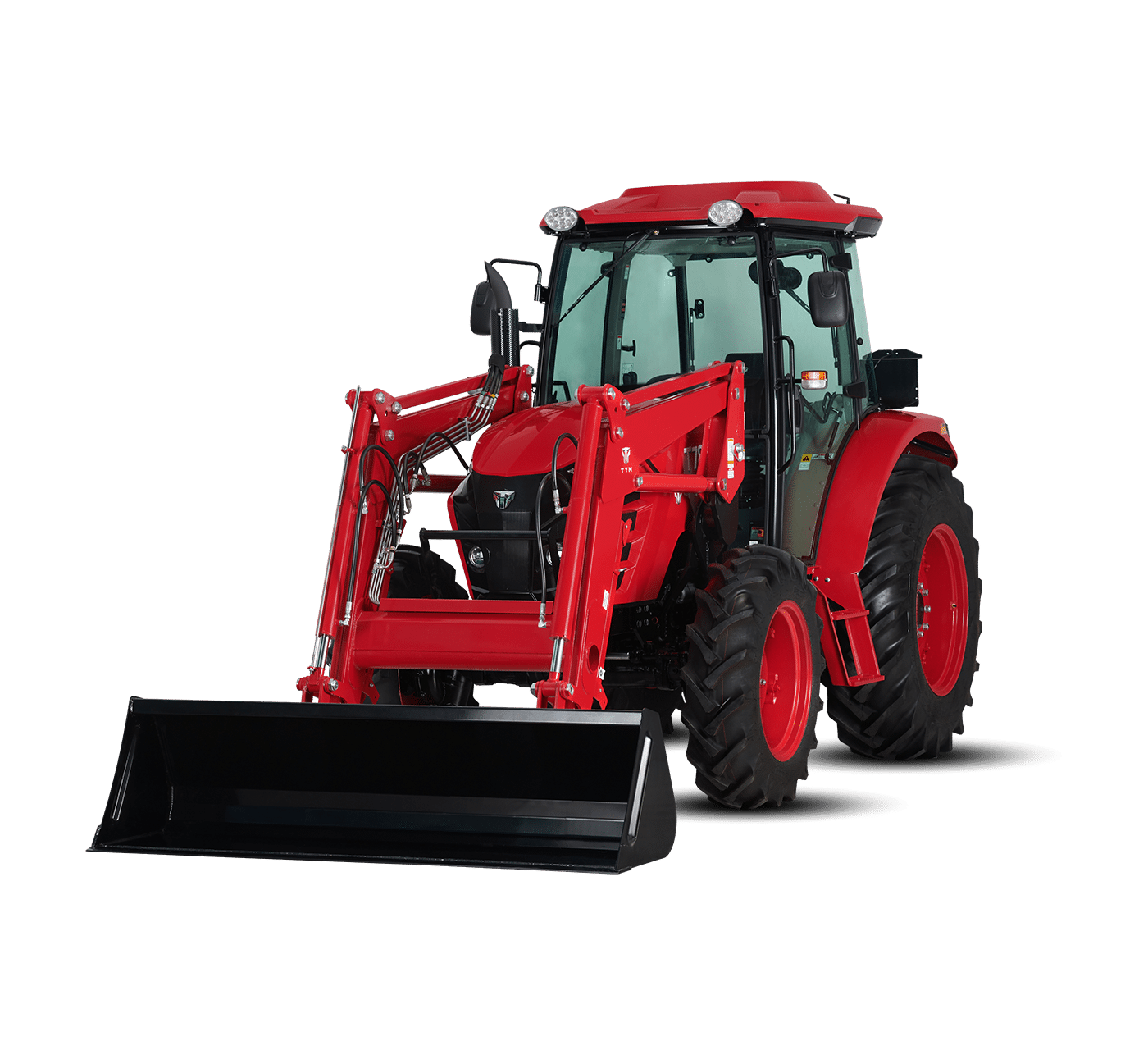 T78
Series 4, Compact Utility Tractor
Engine power –

74 hp

 

Hitch lift capacity –

2320 kg

 
The T78 compact utility tractor is the culmination of TYM's extensive experience in designing and manufacturing agricultural equipment. Its powerful lift capabilities and premium operator cabin make it ideal for handling a wide range of poultry work on the farm. From digging post holes for enclosures with a post-hole digger to unloading feed in troughs using a front-end loader to lifting and hauling hay with bale spears, the T78 is a versatile and reliable tool for all types of poultry farming needs.
The compact design of the T78 makes it easy to manoeuvre in tight spaces, while its high-quality components ensure consistent performance over years of use. Whether you're building a chicken coop, a barn, or a stable, the T78 compact utility tractor offers all the multi-functional capabilities you need to cover the entire farm. With its powerful engine, you can haul heavy loads with ease, and its comfortable operator cabin provides a pleasant working environment for long hours in the field.
The T78 is designed to be easy to maintain, with accessible components that make servicing and repairs straightforward. With its durable construction and reliable performance, the T78 is an investment in the future of your poultry farming operation.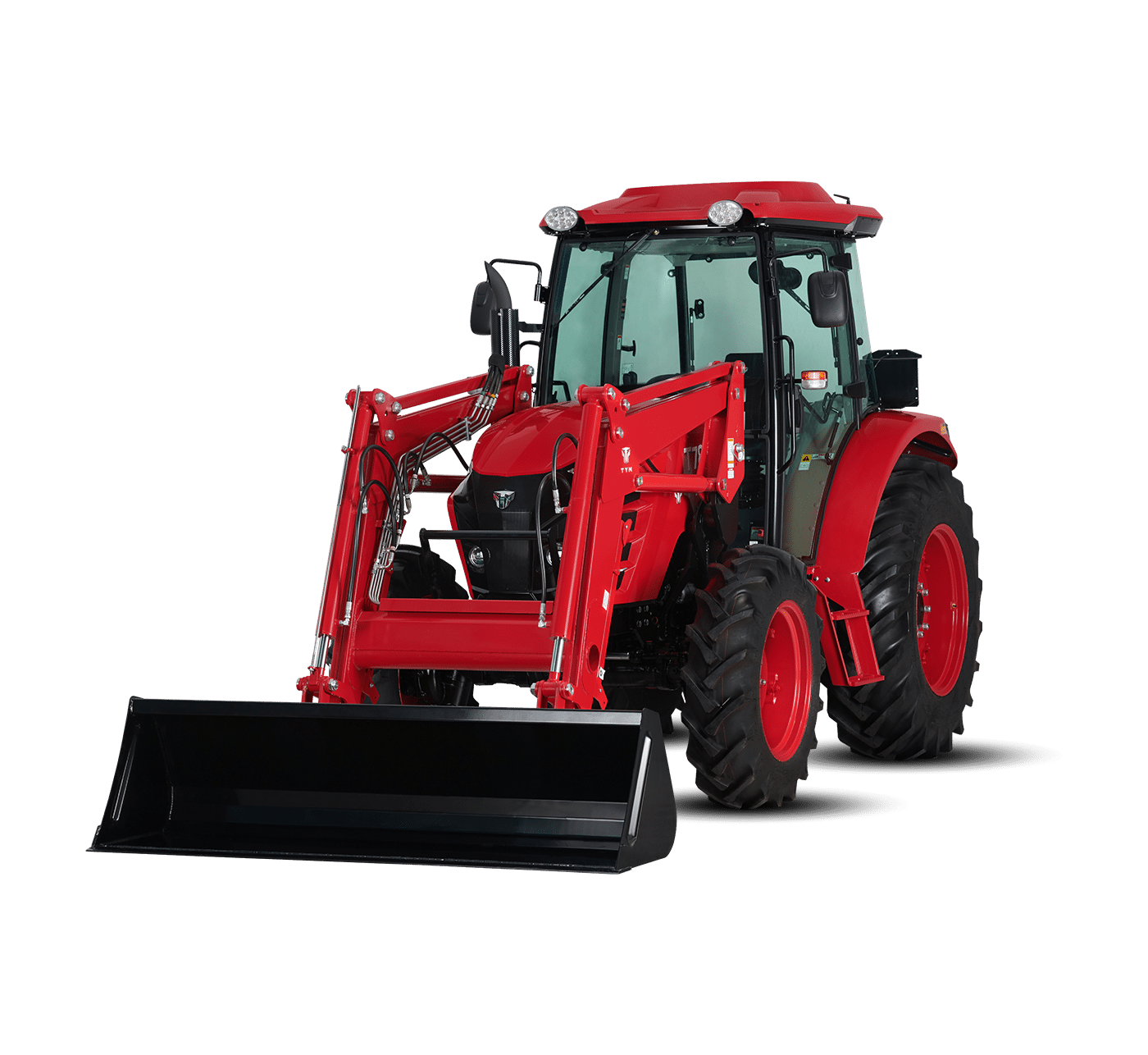 Is the Series 4 TYM tractor right for you?  
When it comes to managing properties of various sizes, the TYM sub-compact tractors are a dependable option. These tractors are favoured by homeowners, farmers, and landscapers worldwide for their efficiency and reliability. Their compact size makes them a perfect fit for gardens and small properties, allowing them to manoeuvre in tight spaces easily.
The Series 4 TYM Tractors offer a multitude of benefits, making them a wise investment. These machines are built to last and are capable of handling an array of tasks, such as mowing, tilling, and hauling. They come with various attachments, such as front-end loaders, backhoes, and mowers, which can be easily switched out to fit your specific needs. Furthermore, their design makes maintenance simple, ensuring they remain in optimal condition for many years.
If you are in search of a reliable and efficient sub-compact tractor for your property, the Series 4 TYM Tractors are a superb choice.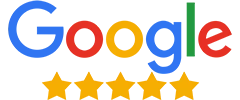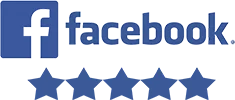 Our Service Guarantee
Penen Agricultural Services pride themselves on their customer service and quality of products. All of our equipment undergoes a thorough safety and mechanical check. You can rest assured that you are receiving quality equipment at the best price and that you'll be looked after Penen Agricultural Services.
Opening Times
Monday to Friday 8 - 5
Saturdays 8.30 - 12

Out-of-hours demos and appointments by arrangement.