Book a demonstration of our latest golf buggy conversions.
Golf Buggy Conversion
UK Golf Buggy Conversions from reputable and experienced dealers
Penen Services can turn your previous golf buggy into a road legal support vehicle, bespoke to your needs and requirements. We can also add a cargo bed to your golf buggy if you so wish, images below for this service. We have been converting golf buggies for several years and we are proud of the bespoke work we carry out and the quality of finish we provide. Our golf buggy conversions have been used at numerous golf courses, country clubs, garden centres, charities, airfields and seaports.
Our golf buggy conversions:
Can be fitted to new or old golf buggies
Adapted to add more seats
Can have bespoke modular frames added to create any utility or use
Can have extra items fitted like likes, beacons, roofs, bed canopies, storage beds and so much more
Are road legal
Come with a Penen Warranty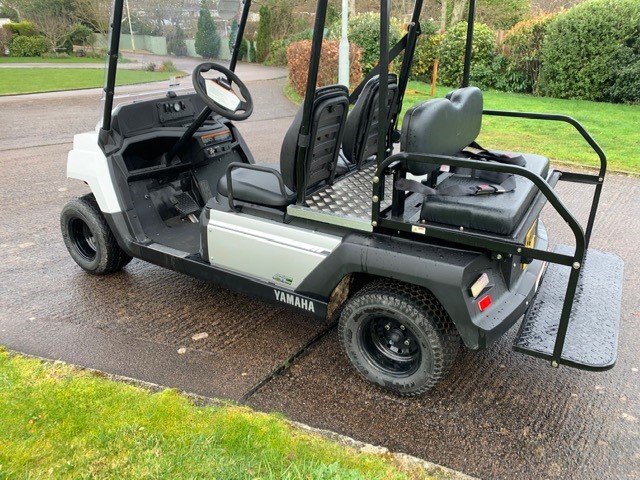 Recent golf buggy conversion
We recently converted this beautiful Yamaha UTV. Our client required an extra 2 seats as well as the option to flip the seats down and carry luggage. Penen Services built a bespoke steel modular frame by hand and custom fitted it to the vehicle. We then installed the seat frames and split luggage carrier. Once the frame and the practicalities were in place, we then attached the legal requirements, such as lights, and registered the vehicle as road legal for our client. Conversion features:
Full road legal light conversion
Road legal registration
Extended roof
Flip rear seats
Luggage space
Custom sub frame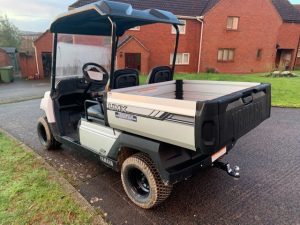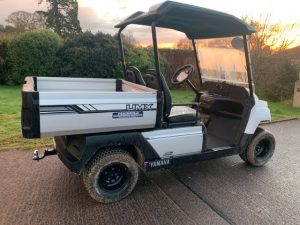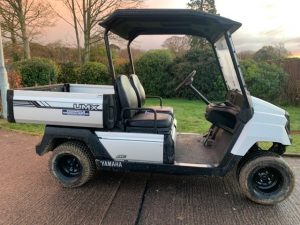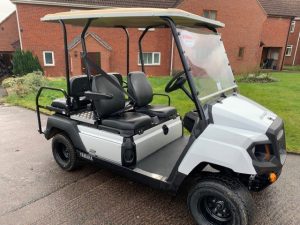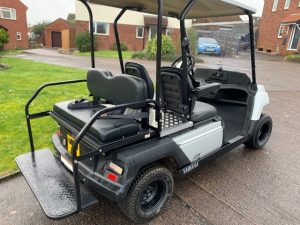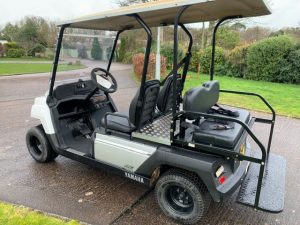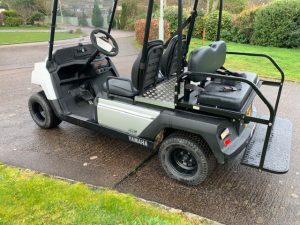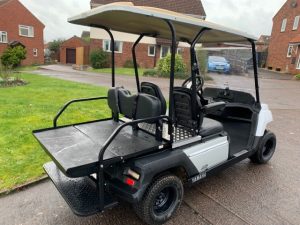 Yamaha UMX Conversion Available
We have this Yamaha UMX available and in stock, this beast comes with a high lift kit and is fully road legal. Penen Services can convert this UMX with ease. Petrol. In stock now. Contact us to arrange a demo and discuss your conversion requirements.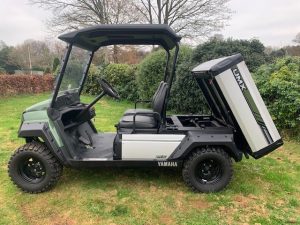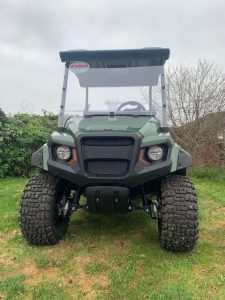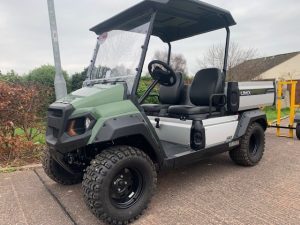 We don't have problems – we only have solutions
Great service from Penen, we lost a couple of our buggies lately at the course and Penen were able to source two identical carts and have them sign written and on the green within 7 days! Thanks again Penen.
We have just received our new tractor from Penen Services. The customer service has been top notch and we are really happy with the product.
Our new fleet of Utility vehicles have not let us down since Penen delivered them last year. Always on the phone when we need them and we would highly recommend.
Penen Agricultural Services pride themselves on their customer service and quality of products. All of our equipment undergoes a thorough safety and mechanical check. You can rest assured that you are receiving quality equipment at the best price and that you'll be looked after Penen Agricultural Services.