Buying a lawn tractor or zero turn mower
Buying a lawn tractor or zero turn mower? 5 Factors to consider.
Are you considering buying a lawn tractor or zero turn mower? Before you can your decision it is important to learn about both types. Lawn tractors and zero turn mowers have very different characteristics that make them better suited for certain situations. So which type of ride on mower is the better for you? 
Continue reading to find out all the factors you should Consider so you can make the right choice.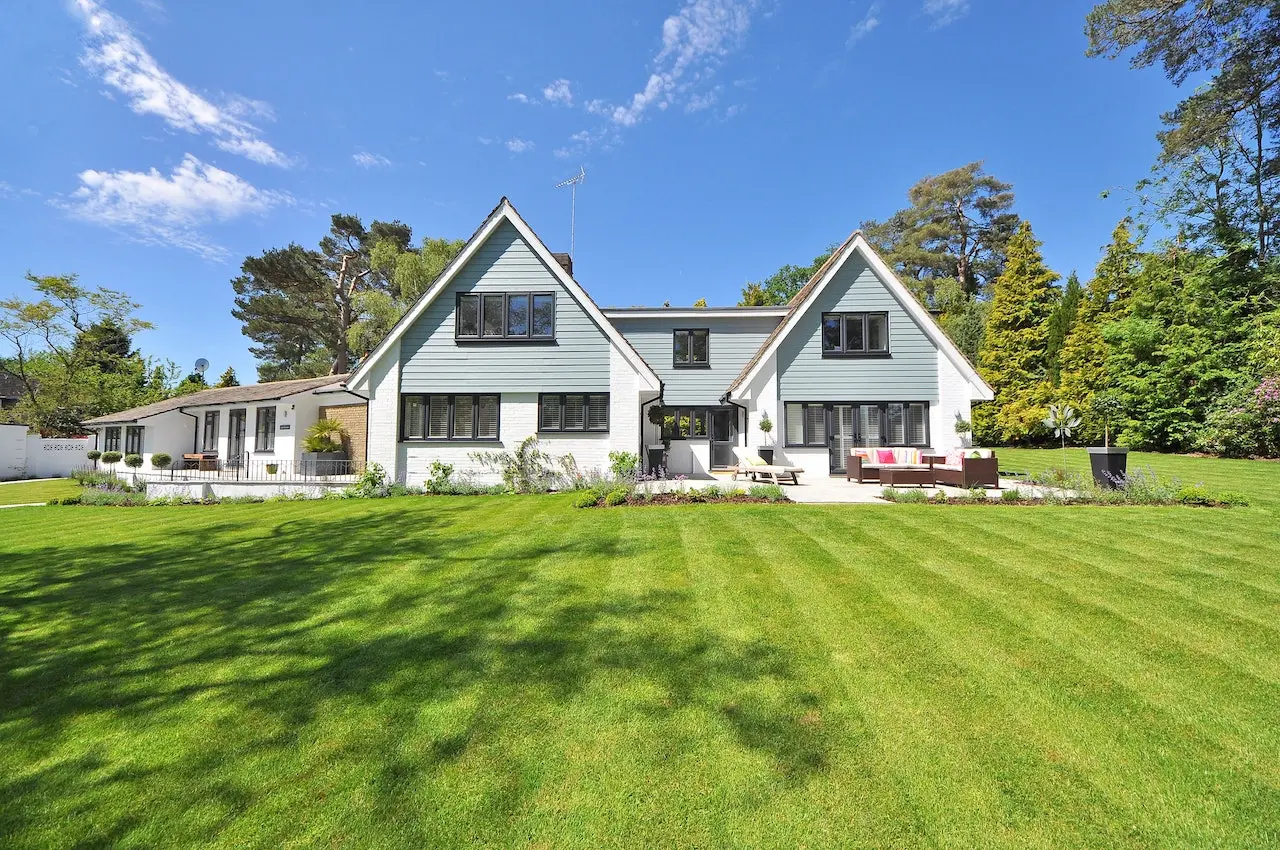 Garden layout
How is your garden laid out? This is one of the biggest factors that will determine whether a lawn tractor or zero-turn mowers is for you.  
If your garden has a straight lawn, then a lawn tractor is the perfect fit for you. However, if your garden has a lot of curves, different sections, trees, bushes, flower bed and other garden elements then you will benefit more from a zero-turn mower.  
A zero-turn mower can make a turning circle of nearly 0 degrees! This makes it easy for the zero-turn mower to make sharp turns and it can easily manoeuvre around flower beds, trees, and other obstacle.  
Lawn tractors, on the other hand, have larger turning circles. They find it harder to mow in curves and narrow passages you will often find yourself having to stop and reverse to take tight corners. Apart from this being inconvenient and time consuming it can also cause damage to your lawn. 
Hills and slopes
When it comes to hills and slopes you are likely to want a lawn tractor, this is due to the fact a lawn tractor has more grip on hills and slopes compared to a zero-turn mower. With the lawn tractor, you are able to keep the front wheels under control and maintain grip while driving up a hill or slope.
However, with the zero-turn mower, you do not have as much grip or control, especially when driving sideways on a hill or slope. A zero-turn mower has pivot wheels at the front that turn downhill while driving on a hill or slope. If you try to correct this by keeping the nose of the zero-turn mower straight, you will most likely damage your lawn.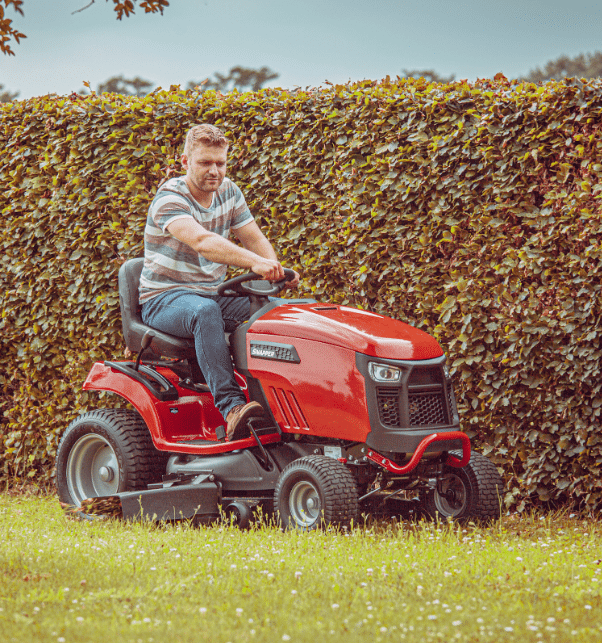 More possibilities
It is possible with lawn tractors and some zero-turn mowers for the machine to be used for more than just mowing. Besides mowing grass, you can use the machine to move tools and tow things like sprayers.
Although our Snapper zero-turn mowers are already more than just lawn mowers, a lawn tractor is even more versatile in use. A snow plough or snow blower can be attached to a lawn tractor, making it usable all year round. 
Speed and precision
For those seeking an efficient and aesthetically pleasing lawn care solution, the zero turn mower is the quintessential choice. Unmatched in its ability to reach greater speeds than traditional lawn tractors, the zero turn mower also affords its users greater manoeuvrability, thereby reducing the time required to complete the task at hand.
The symbiotic union of speed and manoeuvrability permits users to mow larger areas, while retaining a level of precision previously unattainable with conventional mowers, owing to its clear view of the mowing deck.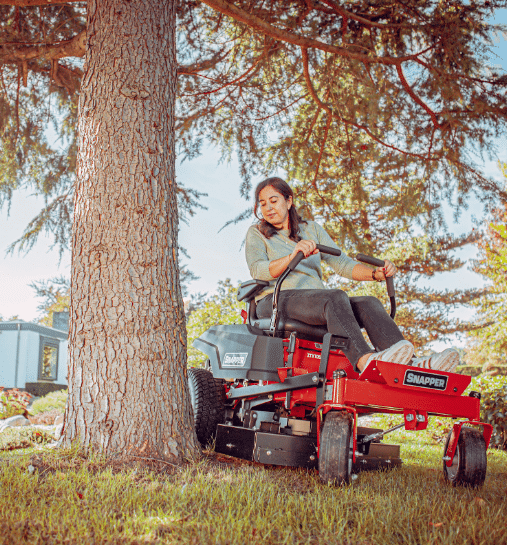 The way of steering
 
The operational mechanics of a lawn tractor and a zero turn mower bear distinct variances. While the former exhibits a resemblance to a conventional car steering mechanism, the latter operates through the use of levers, akin to a shopping cart.  
In the case of a lawn tractor, the steering wheel, accelerator, and brake pedal are employed to facilitate movement. Acceleration is initiated by pressing on the accelerator pedal, while steering necessitates turning the steering wheel. Deceleration, on the other hand, is accomplished by either releasing the accelerator or pressing the brake pedal.  
Conversely, a zero turn mower requires the use of levers to execute steering and movement. To advance forward, both levers are pushed in the forward direction. For a right turn, the left lever is maneuverer further ahead, with the degree of the turn being contingent upon the speed and precision of the lever movement.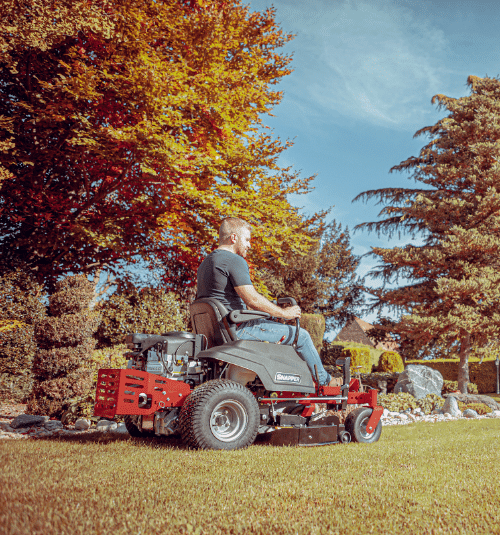 Which is the best fit for you, a lawn tractor or zero turn mower?
Upon careful consideration of your specific needs and preferences, it is imperative to assess the advantages and disadvantages of both lawn tractors and zero turn mowers.
For those with a garden comprising of various sections, trees, flower beds, and other obstacles, coupled with the need for a fast and precise mowing experience, a zero turn mower would be the ideal choice.  
Conversely, for those with a lawn that features slopes and hills, or those seeking to utilise a riding mower for alternative purposes such as snow ploughing, a lawn tractor would be the superior option. It is crucial to evaluate your individual requirements and make an informed decision based on the features and capabilities of each type of mower.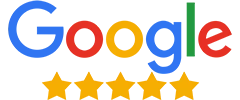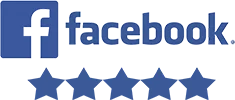 Our Service Guarantee
Penen Agricultural Services pride themselves on their customer service and quality of products. All of our equipment undergoes a thorough safety and mechanical check. You can rest assured that you are receiving quality equipment at the best price and that you'll be looked after Penen Agricultural Services.
Opening Times
Monday to Friday 8 - 5
Saturdays 8.30 - 12

Out-of-hours demos and appointments by arrangement.